<! Ab hier deutscher Text>
Regional Links
Bremen Internet-Site
www.bremen.de
Der ideale Startpunkt um sich über die Stadt und das Land Bremen zu informieren / The ideal starting point for getting informations about the federal state and the city of Bremen.
Bremen - Familienforschung (d)
Familienforschung in und um Bremen. Eine regionale Übersichtsseite. / Genealogical research in and around Bremen. A regional Information page.
---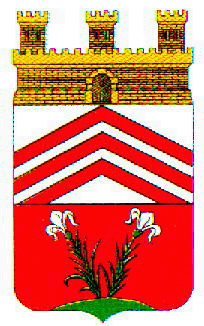 Vlotho Internet Sites
www.vlotho.de

Die offiziellen Seiten der Stadt. Termine, Kultur, Ämter, etc.

Vlotho - Genealogische Informationen

Vlotho (Einträge der Searchengine bellnet)
Hier startet die Reise durch die Weserstadt
Die anderen Seiten von Vlotho - die Stadtseiten
DRK Vlotho
Freiwillige Feuerwehr Vlotho
Umsonst & Draußen
kube-vlotho.de
Willkommen! Sie sind auf Reimann's Homepage
Spotlight Vlotho e.V.
AKE-Bildungswerk
Firma Stübbe
---
Andere Sites in der Region/
Other sites in the region
(Ostwestfalen/Lippe)

OWL-Online
Privates Internet Ostwestfalen-Lippe e.V.
Ostwestfalen-Lippe - durch Vielfalt vorn!
Willkommen in Herford!
Bad Oeynhausen im Internet
Willkommen in Minden! <! Hier Ende deutscher Text>

<! Platzhalter fuer Zwischenspalte deutsch/englisch>
<! Ab hier englischer Text>
Genealogie Links
Für Familienforscher ist das Internet eine ideale Quelle um Kontakte zu knüpfen, sowie Informationen zu finden und auszutauschen. Das Angebot von Internet-Sites, die sich mit disem Thema befassen, ist riesig groß. Es geht inzwischen in die zig-tausende. Darum beschränke ich mich darauf, hier nur ganz wenige Links aufzulisten, die als ideale Startpunkte für das weitere Surfen genutzt werden können.
For genealogical researchers the Internet is a fantastic source for finding contacts and to share informations. The amount of genealogical Internet Site is nearly uncountable currently. Therefore I list here only a very few links, but these can be used as ideal starting points for further surfing.
---

Deutsche Genealogie/German Genealogy:

http://www.genealogy.net/gene (Kerpen)
http://www2.genealogy.net/gene (Giessen) http://german.genealogy.net/gene (USA)

(Alle drei obigen Adressen enthalten die gleichen Informationen; bitte wählen Sie den Server, der Ihrem Standort am nächsten liegt. / All three have the same content; choose the one nearest to you)
---
Eine sehr gut sortierte Liste über Quellen zur deutschen Genealogie im Internet / A well sorted list about german genalogy Internet resources
von Andreas Hanazek:

Internetquellen zur Genealogie des deutschen Sprachraumes (d)

Internet Resources of german genealogy (e)
---
Cyndi's List of Genealogy Sites on the Internet
( www.cyndislist.com)
Die umfangreichste Liste von genealogischen Links die es gibt! Die Liste ist zwar nur in englischer Sprache, aber auch für Leute, die nicht der englischen Sprache mächtig sind, ist dies ein idealer Ausgangspunkt.
Es sind mehr als 40.000 Links aufgeführt!
Die Sortierung ist erstklassig

The most complete list of genealogical links I have ever seen!
Currently there are shown more than 40.000 links, with an excellent sorting!
---
Last but not Least:
Meine Projekte-Seite/My projects page
für Familienforschung in Vlotho/Valdorf
for genealogical research in Vlotho/Valdorf
<! Hier Ende englischer Text>